Frequently Asked Questions
We already have the venue of our dreams. Do you still charge us a percentage of your fee on the total of our wedding budget?
Yes. The percentage charged for my work will include the venue even if this has already been booked. This is often the very first step of the wedding planning project and I will work on your behalf with the venue. Nevertheless, according to where you are in the process of booking the venue, I could slightly reduce the minimum fee.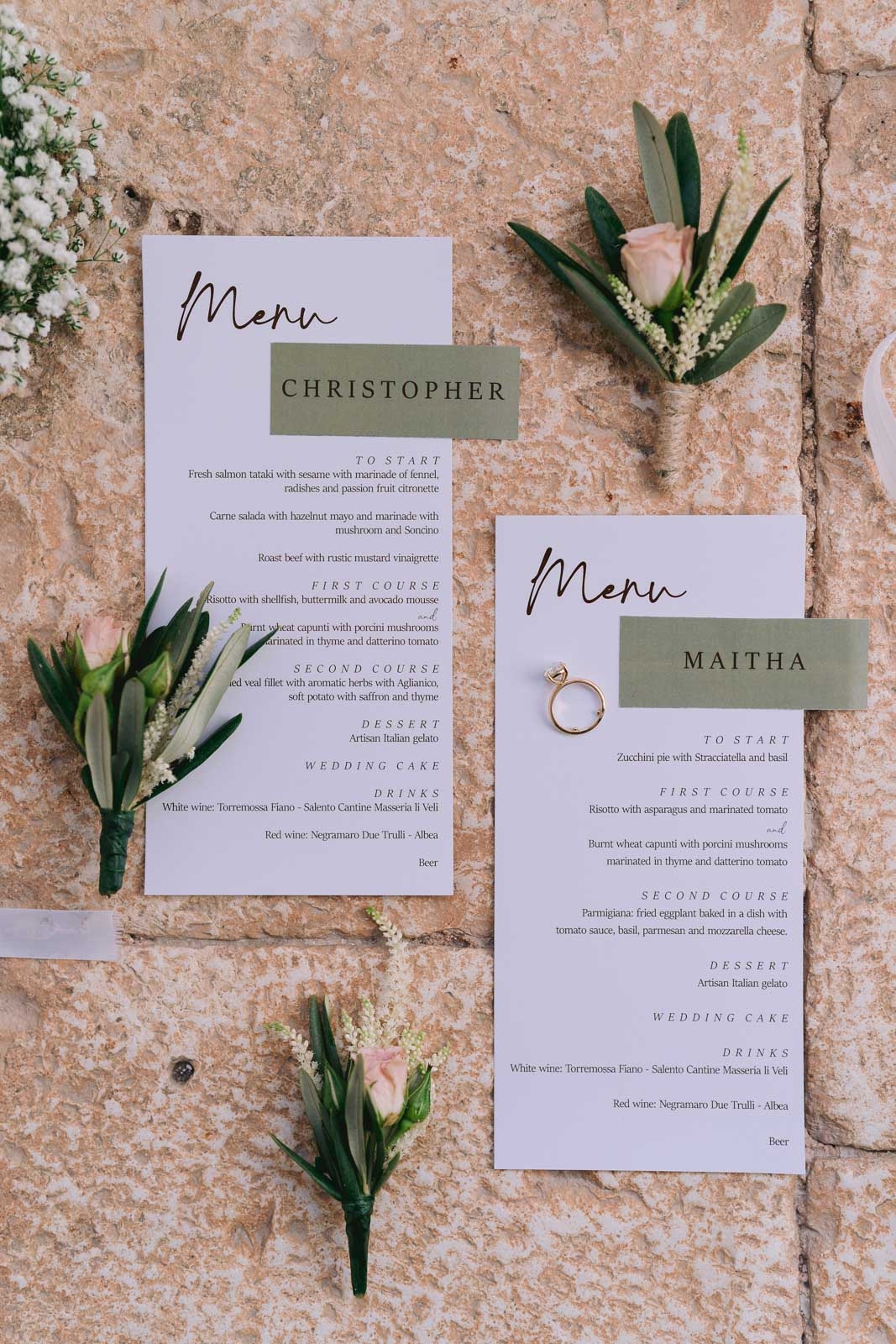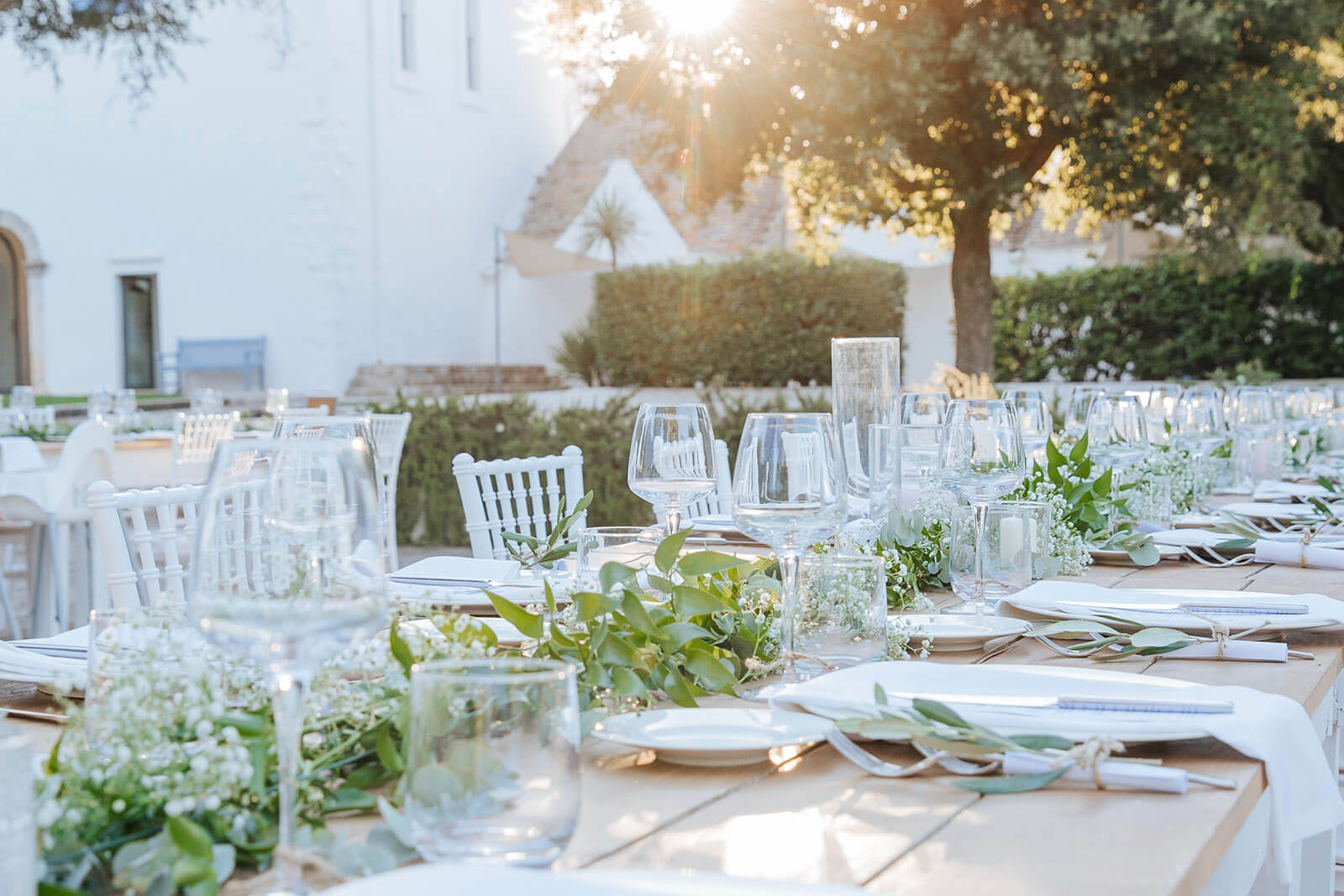 Do you provide a list of vendors after we sign the contract?
No I don't provide a fixed list of vendors as working with pre-compiled lists of suppliers, and always proposing the same vendors would not allow me to guarantee maximum flexibility as well as the possibility of creating a tailor-made event for you.
I have great suggestions and will create the list only with the vendors that suit you; following your requests while adding my own touch. I encourage my clients to work with whoever they want as long as the chosen suppliers meet their needs and requirements in order to work with a great team on your wedding day.
Do you take commissions from vendors involved in our wedding?
No, my compensation is a percentage of your total budget and I only receive a commission from the supplier if my client's final price does not change. I take my fee which is proportional to your budget and to the time spent working to create your wedding project. The price that the supplier quotes to me will be directly charged back to you.
Are you open to planning weddings in other regions of Italy?
Eventually I would love to but at the moment I am investing all my energies between Puglia, where I am based, and Amalfi Coast where I have worked for almost 3 years.
Who do you enjoy working with?
I serve detail oriented couples who want someone to draw out their dreams to create a wholly unique event. I work really well with adventure loving couples who value my work and are looking to plan a wedding that captures their personalities & interests.
When should we contact you?
I advise you to contact Talent in a  Wedding 9 to 12 months before the wedding date especially if you are planning a wedding weekend and you require a complete service. However, it is possible to contact me at any time. I will be able to help you according to the times available.
Can Talentina Weddings take decisions instead of the bride and groom?
No. Each choice is made in agreement with you, respecting your choices and the established budget. However, I am always ready to share my ideas based on my experience.
How can we know if Talentina Wedding is the right Wedding Planning service for us?
An online meeting will be useful for future spouses to understand my training, experience and reliability. At the same time I will be also be able to get an initial idea regarding your wedding project and discuss feasibility.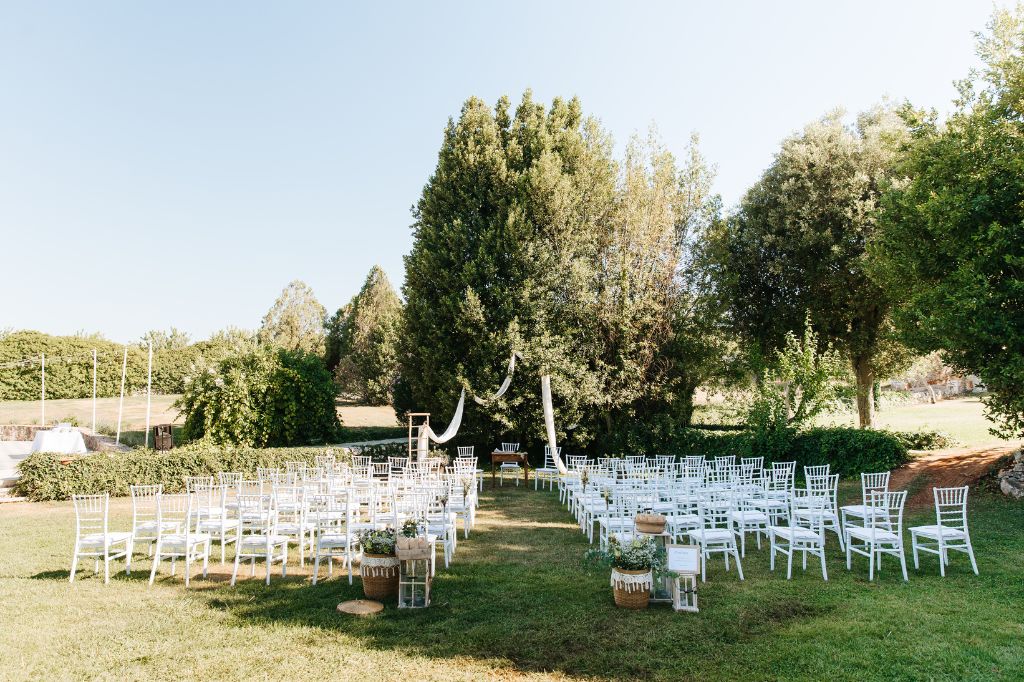 Claire
---
"We had such an amazing wedding in Piano Di Sorrento. You looked after us so well and ensured everything ran smoothly. It would not have been such a wonderful day without you!"