Hello There!
I am very excited to have you here!
My name is Valentina Talenti, Italian by blood, explorer by spirit, I'm a serial traveller with attention to detail and the founder and head planner at Talentina Wedding.
After ten years working in the hospitality industry and living in 3 different countries, I realized that a 9 to 5 job was not my thing.
For years I planned destination weddings for a big company in Sorrento and, although I was very lucky to be able to call the Amalfi coast home, I felt my creativity was seriously challenged by standard wedding packages.
Ambitious and driven by a pure passion for organizing tailor-made wedding celebrations, I founded Talentina Wedding to partner with you to elevate your wedding planning process into a cohesive and one-of-a-kind-experience.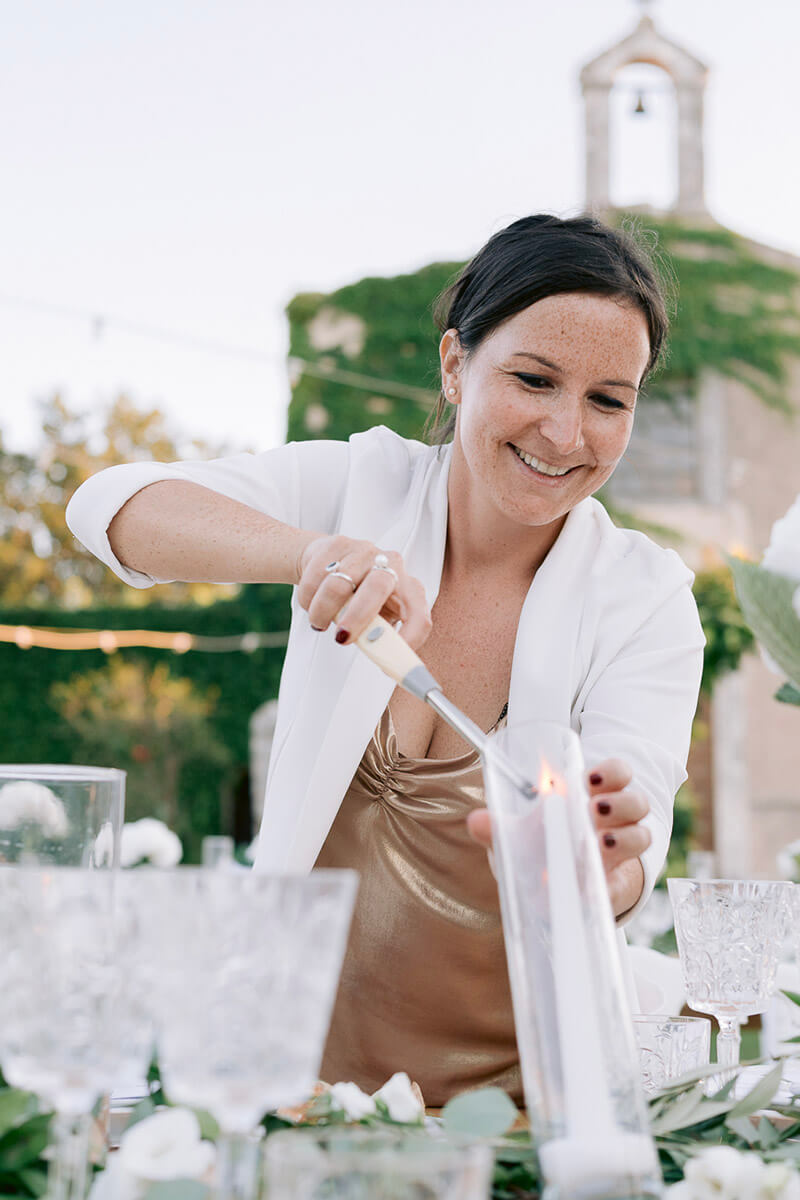 Unexpected Celebrations
I combine my knowledge and years of experience with each couple's unique story providing a distinguished visual style that sets your wedding apart.
Throughout my weddings, I weave unique and personal elements that reflect your personalities and sense of discovery.
Authenticity is at the heart of everything I do, from the way I approach planning to the look and feel of the wedding.
Based in Puglia, I travel to the Amalfi Coast every time you require my support or just to enjoy a breathtaking sunset on the island of Capri.
If you see your wedding as a chance to celebrate your love story in a way that's joyful and 'unexpected,' then we should have a chat!
Unique Experiences
"People do not buy goods & services. They buy relations, stories & magic."
As a destination elopement and wedding planner I am not just about ticking boxes on a to-do list and reading the fine print. I like building personal connections with beautiful souls who want their wildest, most romantic dreams to come true.
I work hard to make you to feel important and valued, energized and inspired for your wedding day.
At Talentina Wedding I nurture your vision and while you fall in love with your day I bring your ideas to life. I promise confidence, style, fastidiousness and being readily available, no matter the question.
If you imagine your celebration a combination of your values and vision, I AM ON BOARD!

Nezi & Randal
---
"We couldn't have asked for anyone better than you. Our friends and family will never forget the amazing wedding you helped pull together for us and neither will we! perfect day!"